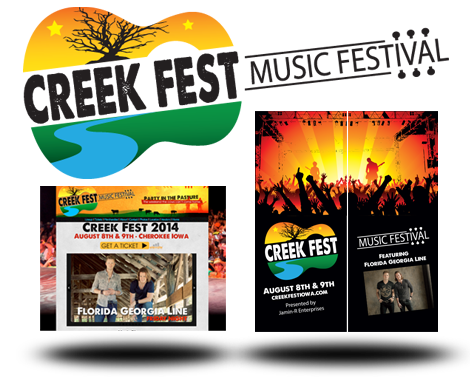 The Challenge
Creek Fest is a 2 day event along the banks of Mill Creek outside of Cherokee, Iowa.
As the owners entered their 5th year of throwing the event they realized the need to put a face on this monster they created. A new logo, website, and brochure resulted.
The Solution
The owners described the event as a 2 day, around the clock party in a pasture along a creek.
I chose light colors to capture the festival party feel. Stars were added with the shaded tree to give the effect of both sunrise and sunset (party around the clock). This is a country music festival so naturally a 6 string was chosen as the logo outline. The worn typeface rounds out the rural feel.
Visit CreekFestIowa.com